Donations Needed for 2017 Festival
We hope you can join this effort to put on this amazing festival in the heart of our state for all to converge, and we thank you for your time and support in advance. There's just one last thing we'd like to say, "Mum's the Word…!"
DONATE TODAY BY CLICKING THE 'DONATE NOW' BUTTON! 

OR DONATE $25 OR MORE THRU OUR GENEROSITY FUNDRAISER AND GET THIS EXCLUSIVE 2017 MUM FEST STAINLESS TRAVEL INSULATED TUMBLER!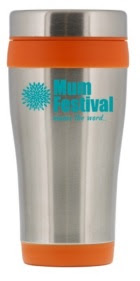 All sponsorships will be tax deductible via 501(c) 3 non profit event partner The Bristol Exchange Club. The Bristol Mum Festival is made possible by The Bristol Exchange Club, and The City Of Bristol.  The Bristol Exchange Club is a tax exempt organization under the 501(c)(3) IRS Code.
ABOUT BRISTOL ROUNDUP
Bristol Roundup is a popular source for Bristol Connecticut news, events and information. The Roundup, started by Bristol resident Mike Uchalid currently has over 5,300 subscriptions and a local social media following of over 30,000 readers across multiple sites, pages and groups. The Roundup provides accurate information, events, news and so much more. We hope you enjoy the site!
MORE NEWS FROM WORDPRESS PARTNER: FOX 61
HARTFORD —  According to a Quinnipiac University National Poll released Wednesday, U.S. voters said President Donald Trump is dividing the country. The poll shows that 62 percent of those surveyed said that President Trump is dividing the country, while 31 percent say he is doing more to unite the country. "President Trump gets a negative 35 – 59 percent overall job approval rating, down from a negative 39 – 57 percent rating in an August 17 survey by the independent Quinnipiac University. […]
DES MOINES, Iowa  — Lottery players will have a shot at a $700 million Powerball jackpot that ranks as the second largest in U.S. history. Despite incredibly long odds, people throughout the country will hold their breath Wednesday night as five white balls and one red ball are drawn from drums. The drawing will be seen around 10:57 p.m. Wednesday on WCCT Channel 20. Data researchers found  the most winning numbers — in order are  32-41-16-40-49. The jackpot is second only to […]
HARTFORD — Connecticut Democratic lawmakers have proposed increasing the state sales tax to raise more than $660 million over two years to help curb potential cuts to education aid to cities and towns. Democratic House members released a two year, nearly $39.9 billion budget plan Wednesday that calls for raising the sales tax to 6.85 percent from 6.35 percent. A House vote on the budget is expected the week of Sept. 11. The state faces a two-year, $3.5 billion budget […]
CHARLOTTESVILLE — Workers in Charlottesville, Virginia, placed large black tarps Wednesday over two monuments to Confederate military generals, according to video from CNN affiliate WVIR. The statue of Gen. Robert E. Lee in Emancipation Park and the statue of Gen. Stonewall Jackson in Justice Park were each covered with tarp on Wednesday. The two monuments were the focus of violent protests earlier this month. Hunting down fabric swaths large enough to drape over the monuments of Robert E. Lee and […]