Donations Needed for 2017 Festival
We hope you can join this effort to put on this amazing festival in the heart of our state for all to converge, and we thank you for your time and support in advance. There's just one last thing we'd like to say, "Mum's the Word…!"
DONATE TODAY BY CLICKING THE 'DONATE NOW' BUTTON! 

OR DONATE $25 OR MORE THRU OUR GENEROSITY FUNDRAISER AND GET THIS EXCLUSIVE 2017 MUM FEST STAINLESS TRAVEL INSULATED TUMBLER!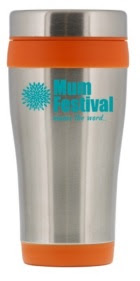 All sponsorships will be tax deductible via 501(c) 3 non profit event partner The Bristol Exchange Club. The Bristol Mum Festival is made possible by The Bristol Exchange Club, and The City Of Bristol.  The Bristol Exchange Club is a tax exempt organization under the 501(c)(3) IRS Code.
ABOUT THE BRISTOL ROUNDUP
The Roundup is a popular magazine style publication covering local news, events and information about the greater Bristol Connecticut area. The Roundup, started by Bristol native Mike Uchalid currently has over 5,400 subscriptions and a local social media following of over 50,000 readers across multiple sites, pages and groups. The Roundup provides accurate information, events, news and so much more. We hope you enjoy the site!
MORE NEWS FROM ROUNDUP PARTNER: FOX 61
FREMONT, Ohio — Two police officers in Fremont, Ohio went above and beyond the call of duty on Friday as it "rained cats and dogs," according to WJW. A post on the Fremont Police Department's Facebook page shows a photo of one officer in his bare feet trying to unclog grates and drains to get water moving on the road. The Facebook post says:  "Good evening Fremont! As you all know its been raining "cats and dogs" out there today. And […]
NEW YORK — Multiple people were injured when scaffolding fell onto a SoHo street Sunday morning according to PIX11 news. The Department of Buildings was called after receiving reports of a sidewalk shed collapse in front of a 12-story commercial office building on 568 Broadway, near Prince Street, sources tell PIX11 News. Four people suffered minor injuries, and one suffered a moderate injury from the incident, NYPD said. The Department of Buildings is investigating. The sidewalk shed was installed in […]
CHICAGO — Chicago is taking legal action against U.S. Steel after the company dumped more toxic metal into Lake Michigan last month according to WGNTV. In late October, nearly 60 pounds of chromium leaked into a Lake Michigan tributary after a wastewater treatment system malfunctioned at the U.S. Steel factory in northwest Indiana. It was the second time it's happened in the past six months. Mayor Rahm Emanuel says U.S. Steel tried to keep the spill a secret, requesting "confidential […]
Honda is recalling 900,000 Odyssey minivans after receiving 46 reports of injuries related to a problem that causes second-row seats to fall forward. The company announced the recall, which includes models from 2011 to 2017, on Saturday. 800,000 of the affected minivans were sold in the U.S. Honda is offering instructions on its website on how to correctly latch the seats to correct the safety issue. Click here for instructions on what to do if you own one of these […]